After the popularity of our IMVU 2GO application, which has been available to iPhone users for a couple of years, we are now expanding the availability of the app to all of you Android users! IMVU 2GO for Android is now available as a free download in the Google Play Store. Already, we have seen a tremendous response to the app and have made a few updates in response to the feedback we received from our community.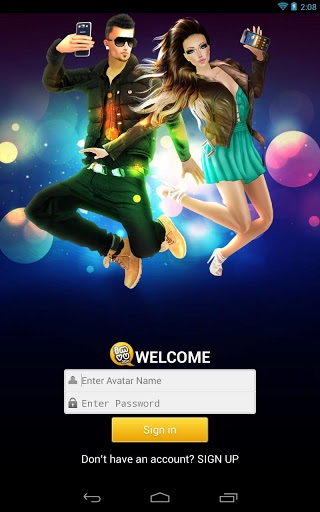 IMVU 2GO for Android allows you to stay connected with your IMVU avatar and friends anytime, anywhere. The app enables you to respond to messages, make friends and even chat using your mobile device.
Similar to IMVU 2GO for iPhone, IMVU 2GO for Android includes following features:
Messages: Receive and respond to messages
Chat: Accept invites and text chat in the chat rooms
Requests: Accept or send friend requests
My Profile: Update your profile or upload photos to your albums
Friends: See your friends list and stay connected with them
Daily Outfit Challenge: See the latest entries and vote for your favorites
Pulse: Share your thoughts  and connect with new friends
News: Stay in the know with the latest IMVU blog posts
Birthdays: Know when it's your friend's birthday and gift them
We know you may miss IMVU if you step away from your computers, with IMVU 2GO you no longer have to. If you have not already done so, download the app today, sign into your IMVU account and receive a cool, fun gift for your avatar!